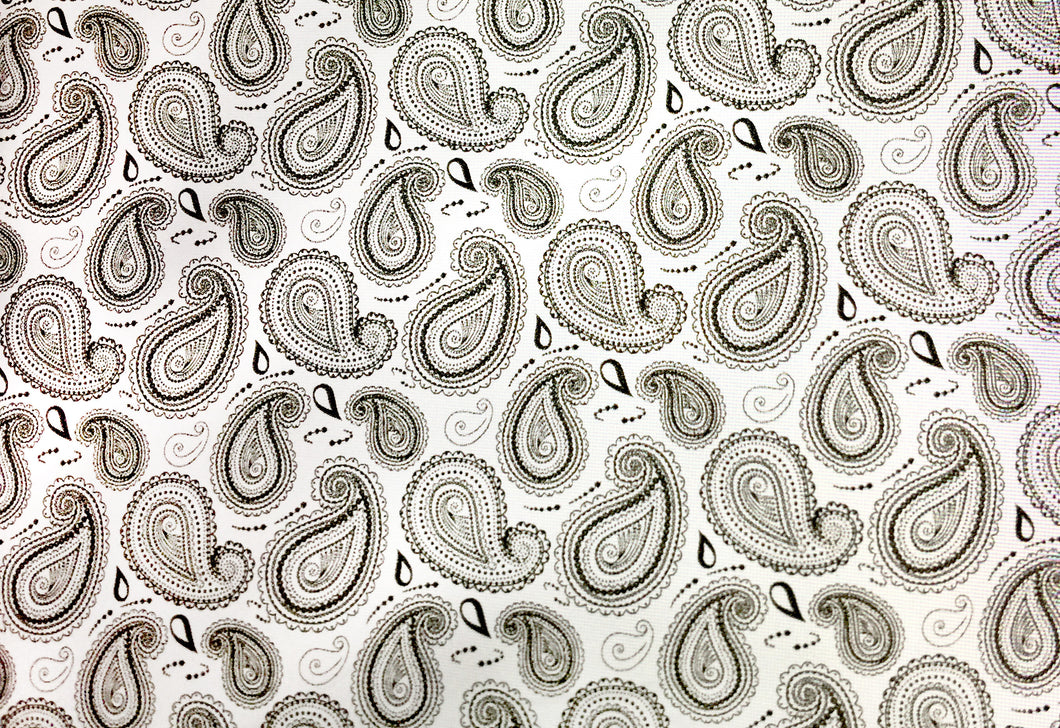 Micro Black Paisley
Regular price $22.00 Sale
Hydrodip even your tiniest project and join the paisley craze with this fun and versatile print! While each paisley piece varies slightly in size, they average for this pattern is roughly quarter size. With a pattern small enough to fit intricate pieces such as interior dash trim, vape boxes, and fishing rods and reels, the water transfer printing options are vast! It is also worth mentioning that this hydrographics film has a transparent background, so it is very forgiving and perfect for both novices and professionals!
Looking for something sleek and subtle? Lay down a coat of DTP Silver Metallic before applying this film.  Rather have the traditional bright and whimsical paisley look? Pair this with some funky colors such as DTP Pink Metallic or DTP Turquoise!  The finished masterpiece will never go unnoticed!
Not quite the right type of paisley print? We have more! Just use the "search" icon at the top left corner of the screen and type "paisley". 
Hydrographic Film Width: 1 Meter

(free shipping)