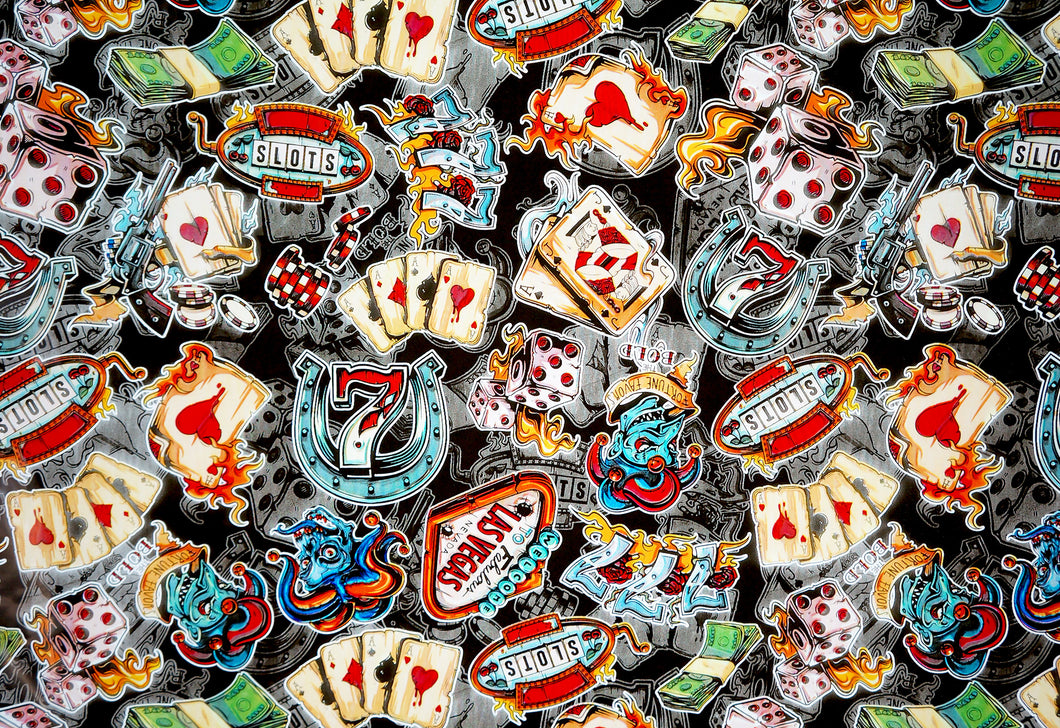 Viva Las Vegas
Regular price $22.00 Sale
Wild. Electric. Flashy. The Viva Las Vegas hydro dipping pattern includes all the world famous traits of Sin City. Stamped on a solid black background, each image boldly demands attention.  From the infamous "Welcome to Vegas" sign, to Black Jack hands, to stacks of poker chips scattered throughout, this print is a true show stopper!
With relatively small images on this full meter wide film, nearly any hydrographics project can be completed in Viva Las Vegas!  Beer steins, stainless steel koozies, novelty poker chips, golf cart hoods and panels, and other endless opportunities await this flashy design!
Can't decide on a base coat color? No worries! White and Silver Metallic DTP are the only two base colors recommended for this pattern in order to maintain vivid ink colors.  As shown in the photo, a white base coat preserves the classic vintage look.  On the other hand, Silver Metallic DTP paint definitely adds a bit of edge!
Hydrographic Film Width: 1 Meter

 (free shipping)