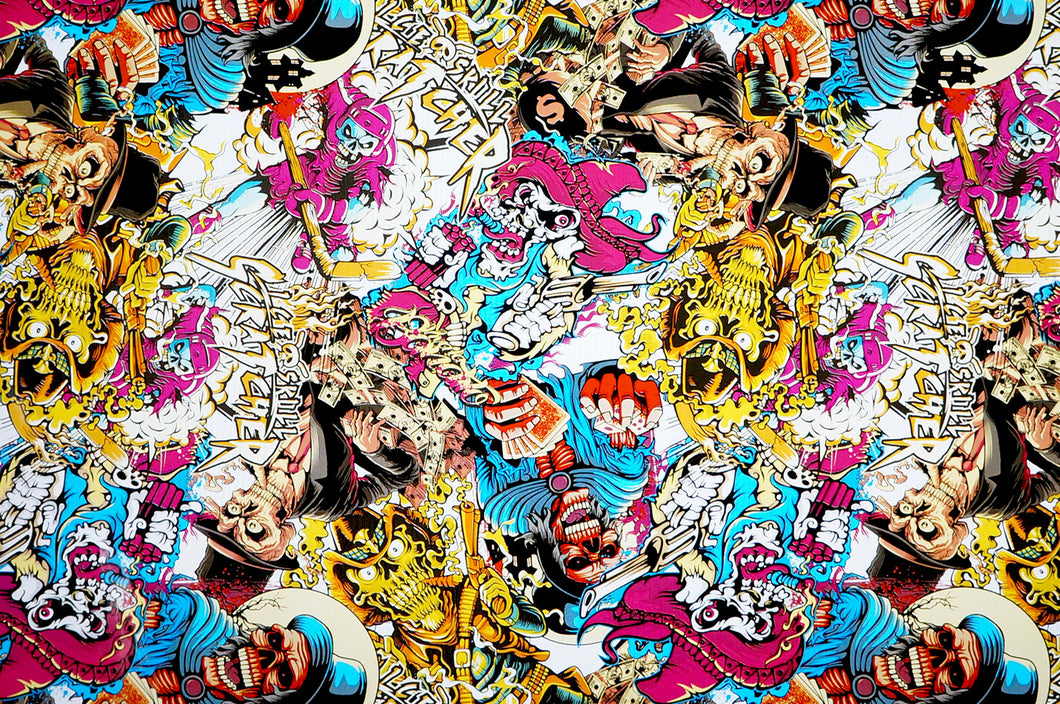 Wild West
Regular price $15.00 Sale
Crank the crazy up a notch with Wild West Color! Hydro dip both large and small parts in this pattern that truly embraces the "full color film" concept. Bright magenta fills the hats and eyes of multiple skulls and reapers while a goldish yellow fills the smoking gun of another gremlin.
Bad boys rejoice! This water transfer printing film  pattern also includes money, smoking guns, gambling, dynamite, and all the essentials for devious banditos! Wheels, motorcycle fairings, helmets, guitars, and plenty of other parts make killer hydrographics projects with this print! (And with our DTP Paint, none of those parts would require any primer!) The opportunities are endless with a little creativity!
To achieve the same look as in the photo, use over our DTP White paint. Looking to spice it up a bit? Try this over our DTP Silver Metallic for an added dimension that really turns heads! 
Hydrographic Film Width: 50 CM

 (free shipping)